When you hire a Tree service to remove a dying or damaged tree, you're left with an ugly stump. Lots of folks just try to make the best of it, sometimes plunking a plant on top of it during the warmer months to try to soften or disguise its less-than-flattering impact on their yard. But as Angie's List contributor Christine DiMaria points out, stump removal is worth the extra money for several reasons: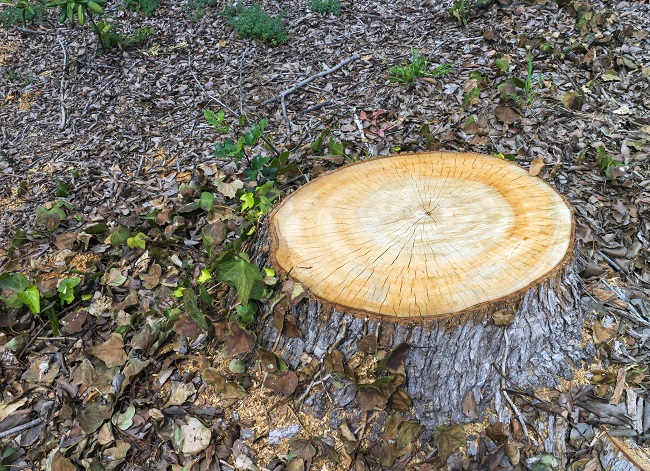 Value
Takes up valuable real-estate and devalues property
Eyesore
As mentioned, a stump is just an eyesore, taking away from an otherwise perfectly nice landscape.
Danger
They pose a danger to kids playing in the yard. Kids are living in the moment when they're playing and aren't likely to be looking for or paying attention when running around the yard. And if they have friends over and one of them trips over a stump and gets hurt, you'll be liable for their injuries and could even be sued. This is especially concerning for business owners with stumps on their commercial property.
New Growth
Some species sprout new growth, making them even more unsightly. The new growth is also hard to eradicate without the use of chemicals. Others rot and disintegrate into a depression.
Obstacle
Tree stumps are an obstacle that makes mowing and weed-whacking a pain in the neck and at times damages the mower if run over.
Possibly Insect Magnet
A slowly decaying stump attracts insects such as beetles, termites, ants and other wood-boring insects that could eventually jump to your residence in your home or business.
Space Taker
Stumps steal yard space, which is particularly concerning if you've got a small yard.
If you have a tree or stump that needs to be removed in Dallas, Collin or Rockwall Counties, contact us today. We offer pruning and diagnostic services and can often help save an ailing tree.
---
Categories:News
---