Tree Removal
Tree removal of small trees presents no special problems.  In fact, some homeowners choose to tackle small tree removals themselves.  However, tree disposal can definitely offer a challenge – especially if the tree is infected and must be removed from the property.  As trees grow and increase in size, both in height and width, they become increasingly more difficult to remove, making the services of a professional highly desirable if not an absolute necessity.
When choosing a tree service company to remove a tree from your property, it is important to identify a company that has:
An excellent reputation
Certifications, Association memberships, code of ethics
Necessary tools of the trade, truck & chipper
Proven expertise and experience
Verifiable financial responsibility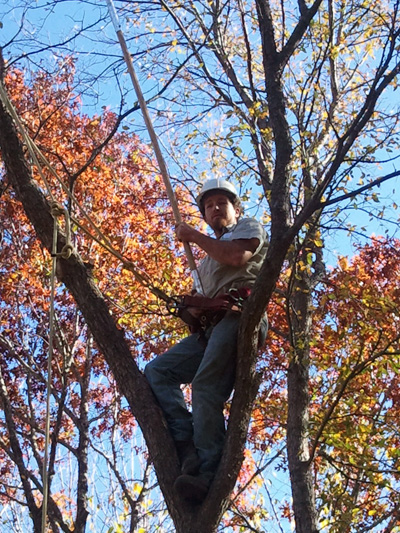 Tree Pruning     
More commonly referred to as tree trimming, tree pruning is the most common maintenance operation. Trees require a higher level of care to maintain their health, safety and aesthetics.  Pruning is performed with the understanding of how the tree will respond to each and every cut.   Improper pruning is harmful and can cause damage that will last for the life of your tree or worse, shorten its life span.
When performing annual pruning, be aware that each cut has the potential to change or alter the new growth of your tree.  Every branch or limb removal should have a reason.  A Certified Arborist can assist you with making the right decisions.  Species, genetics and age all play a role.
Common reasons for tree pruning include the removal of dead wood (tissue), crowded or interfering tree limbs and the elimination of potential hazards.  Trees may also be pruned to increase light, for code compliance, and building clearance, but in all these cases we consider annually pruning the basis of all operations, it is known as pruning cycle.
Tree growth occurs in two ways:
At the tips, known as primary growth.  Generally this is anywhere between 8 -12 inches per year
In trunk and limb thickness.
Annual pruning cycles provide for the management of growth, not only in training the tree structurally but to aid in the identification and treatment of any health problems early.