Need a qualified speaker for an event or class? Want to learn more about trees, their care in general or how they relate to property value? Do you know what to look for in an Arborist?
Rick Zampino is an experienced speaker and recognized as an expert in the field of Arboriculture (the art and science of tree care). He is the only Arborist in North Texas with both the Registered Consulting Arborist and Board Certified Master Arborist designations. Additionally Rick holds a degree in forestry from Purdue University as well as being a Certified Horticulturist. Rick is affiliated with the International Society of Arboriculture, the American Society of Consulting Arborists, the Tree Care Industry Association and is also a licensed applicator through the Texas Department of Agriculture. Rick knows trees. He is a true tree doctor in every sense of the word and has served thousands of clients, caring for tens of thousands of trees and landscapes in the Dallas / Fort Worth area for more than 30 years.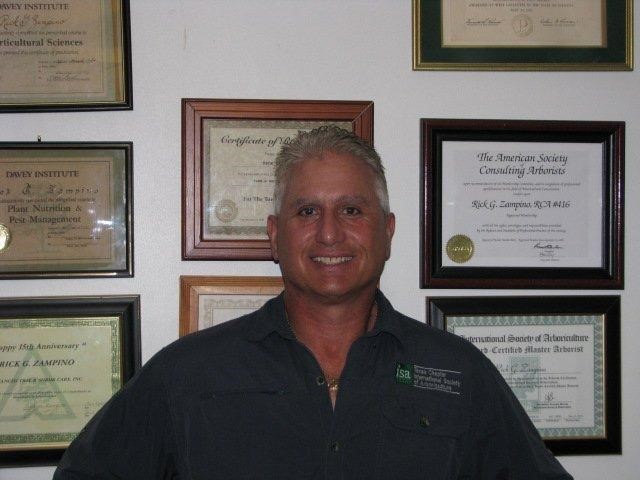 Reserve Rick to speak at your next event by calling us today!
---
Categories:News
---